· Reflecting on Seven Years of Dance ·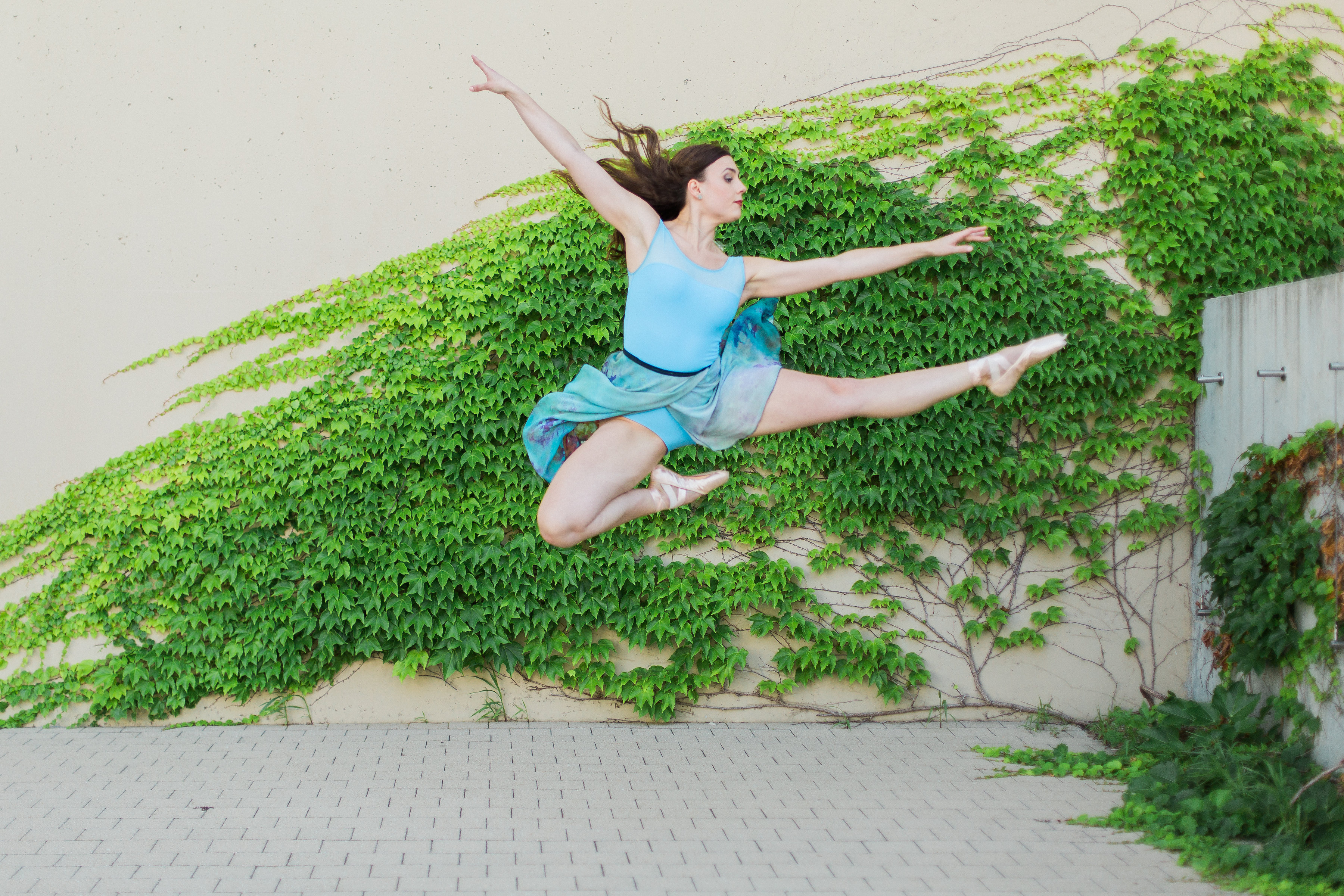 Photo by Jana Carson
I discovered ballet relatively late, first at age 16, then again at 23. And for the past seven years, it has been a constant in my life–the one activity I could do forever if given the chance.
But why ballet? That seems like a strange and silly hobby for a grown woman.
It's much more than a hobby to me.
In my early 20s, I was restless and impatient to do something of significance with my life. I could afford one ballet class a week, and that hour and a half  brought a disproportionate amount of joy to my heart. I found comfort in new friends who understood that joy, no explanation needed, and who danced alongside me week after week. Looking forward to Thursday evening class was enough to get me through three years of a mundane job, and it taught me to hope that I might do something else one day–something that ignited my creative passion as much as the studio did.
In that studio, I rediscovered my intuitive connection to music. I found that the simple act of moving to it–of feeling my body describe a melody, a rhythm–was a form of therapy, but also an art. And the fleeting, ephemeral nature of this art freed me from the fixed canvas I was used to, where flaws are sealed in acrylic and words are committed to a page.
The odd person out in a family of athletes, I discovered that I am an athlete, after all. And, more importantly, ballet taught me a type of discipline I never thought I could have. It taught me how to be comfortable with failure until a million small victories add up to something substantial. If one day I find that I can no longer dance, I will still carry that discipline with me, forever grateful. It is the reason I was able to write Cantique, bit by bit, until words became chapters, chapters became acts, and acts became a story.
This story–Cantique–was not only inspired by my time in the studio, but it is, in a way, my gift to others who share that love. We understand that our love of dance, like any true love, flourishes at times but also endures through challenge–through periods of doubt and difficulty–and that the struggle is worth it in the end.
I hope this story reminds readers to seize whatever it is that brings joy and beauty into their lives, even if it's only for an hour and a half every Thursday. I hope it reminds us that we needn't always take our dancing or ourselves so seriously–that humor is still as important as discipline, and that enjoyment is more profound than achievement. After all, sometimes I go to class just to listen to the music.
Have you had a similar experience with ballet as an adult? I'd love to hear your thoughts in the comments below.
Until then–happy dancing, and happy reading. 🙂
Joanna